Tourism is one of the most important industries in Croatia. History of tourism in Croatia dates back to the 1800th . Successfully developed to the present day, and today is one of Croatia's most visited and the most important tourist destinations in the Mediterranean. Croatia was declared as an international top tourist destination for Europe for year 2012. Croatia is well known for its friendly people and beautiful girls, and amazing night life.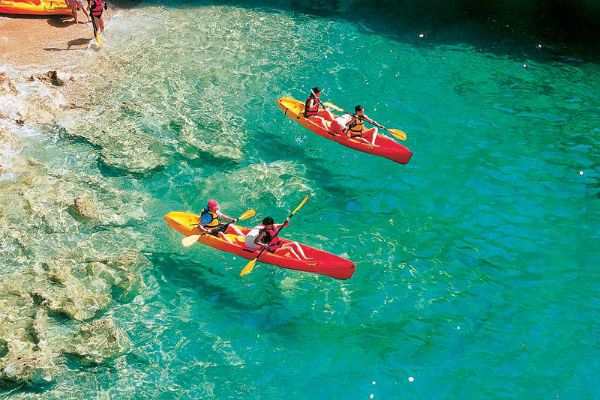 Croatia is rich in natural beauty, amazing islands, nature parks, monuments under UNESCO protection. Biggest advantage over competition is the Croatian part of the Adriatic Sea, which is according to a survey of the European environment Agency the second cleanest sea in Europe. Mild Mediterranean climate in Croatia, with warm summers and moderately cold winters, favorable Croatian tourism and its further development. Tourism in Croatia is very diverse and consists of nautical tourism, excursions, cultural and ecological monuments and many more. The tourist offer includes several cruises on sailing ships.
Every region in Croatia has its specifics and something unusual which separates it from other regions. Kvarner is one of the most developed Croatian tourist region with 173 000 units, representing approximately 20 % of total tourist capacity of Croatia , while this is a tourist region generates about one-fifth of the total Croatian tourist traffic in Croatia. Dalmatia is a largest tourist region in which there are three large tourist center . In the northern part is a three thousand year old city of Zadar in Dalmatia is situated the city of Split and Dubrovnik in the far south, which is getting old part of the city on the UNESCO world heritage list.
Croatia is one of the most important tourist destinations in the Mediterranean, has a long tradition in tourism and development opportunities. In the last year, there was a total of 11.8 million tourist arrivals. Benefits of tourism products are preserved natural resources and the environment , cultural and historical values, a mild Mediterranean climate and proximity to European markets and an active vacation in an environmentally protected destinations.
And the main reason why should you spend your summer is Croatia is definitely most beautiful private acommodations with excellent service and top notch quality. If you don't belive us take a look at few appartments on http://www.myholidaysincroatia.com. Visit Croatia, and you will not regret it, you will come over and over again. Do not miss opportunity to visit Croatia for affordable price.